October 21, 2020, 9:48p10
457 Views
'XXV' it was … when Johann Peries celebrated 25 years in Sri Lanka's hair and beauty industry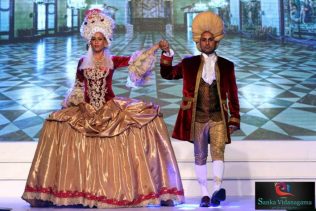 Thursday, 22 October 2020. It is not often that comperes are given the total liberty to create their own scripts, and better still, choreograph their own entrances, movements on stage and exits at a spectacular show of the scope and magnitude of 'XXV' when Johann Peries (now parallely of Mt. Everest fame) celebrated 25 years in Sri Lanka's hair and beauty industry.
This was an ambitious show which began with the Stone Age when primitive man used stone tools to cut hair … right down the ages to climax in an infectious explosion of music, song and dance as Bollywood took over to transport the audience into a world of decadence where reality and fantasy collide in psychedelic glory.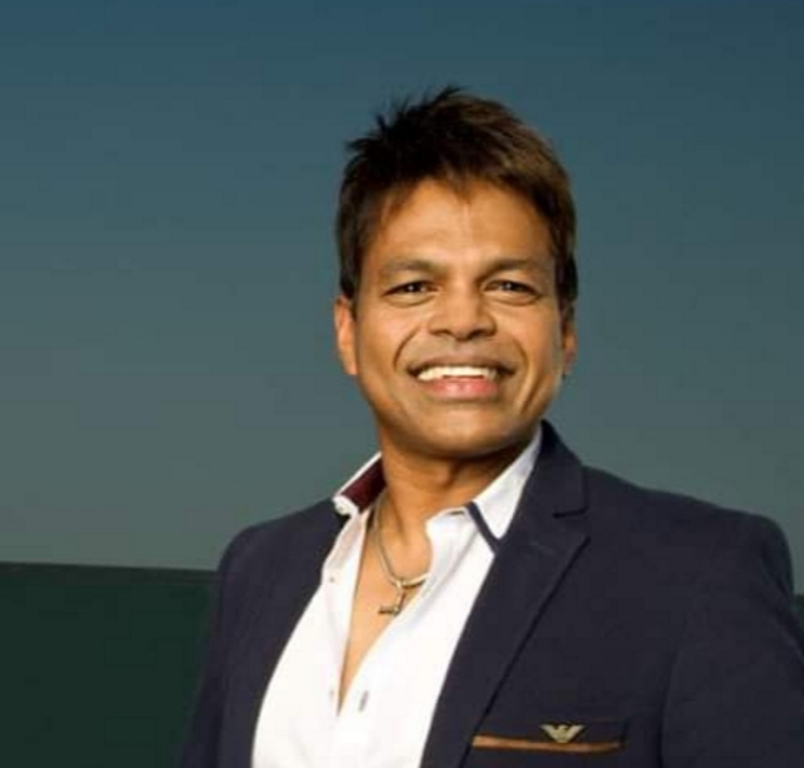 I tell myself it was the confidence both Johann and Lou Ching Wong (who handled the entire choreography) had in Ashini Fernando and myself to take it through to perfection.
Of course we had their own input too which was very thorough and very valuable.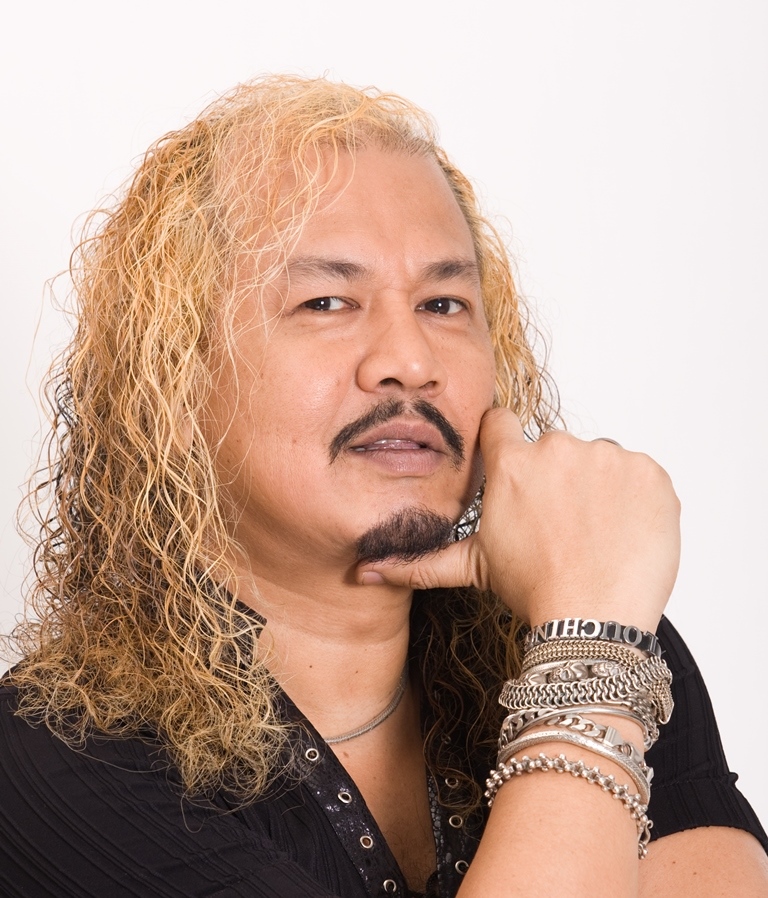 I met Ashi for the first time at multiple discussions in Jo's upstairs office at the Cutting Station, Jawatte Road in Colombo 05.
She was Jo's client and appeared to be rather an amiable person too. Jo and Ching said that we needed to get into costume. Now that sounded exciting.
We both instantly agreed not realising that, among other personae, we were going to be in the court of Louis XIV, le roi soleil, the Sun King of France.
(Oh on another note do watch the Netflix series 'Versailles')
Little did we also realise the insanely lightning speed with which we had to do (literally) head-to-toe costume changes backstage – from elaborate head gear, make up, clothes and shoes, Ashi in and out of gloves, my hair from black to green (to match a sequined jacket) and then again back to black. O la la. Our backstage drama was an unseen production in itself that no one ever saw.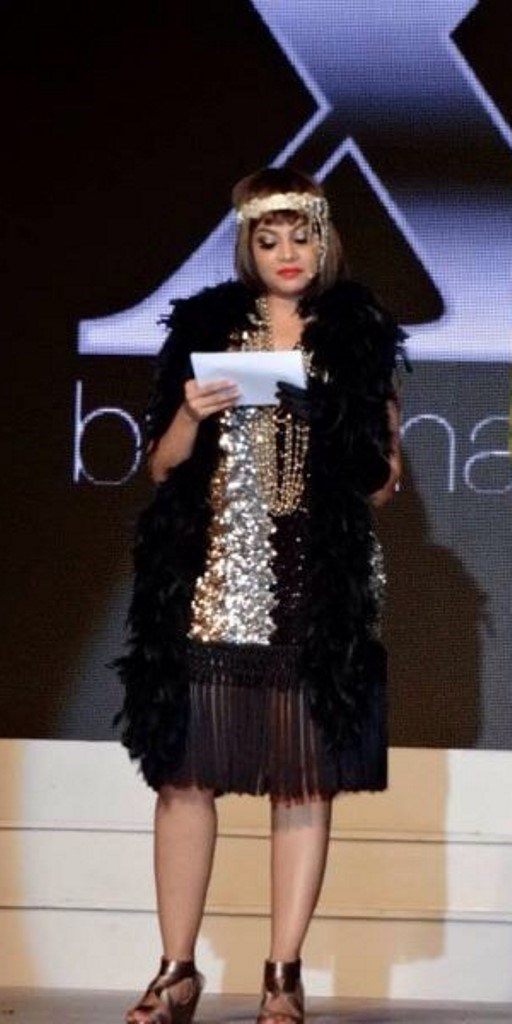 Says Ashini today, "I can't believe it's been seven years since Johann's ground-breaking show XXV. It really was one of a kind and I felt so honoured and proud to be a part of it. For me the biggest highlight was to see the whole hair, beauty and fashion industry coming together to celebrate with Johann. It was such an enjoyable and unique experience, and so heartening for us both that Johann and Lou Ching trusted us and gave us complete freedom with the script. Both of them are absolute icons in this industry! Only wishing them God's best always".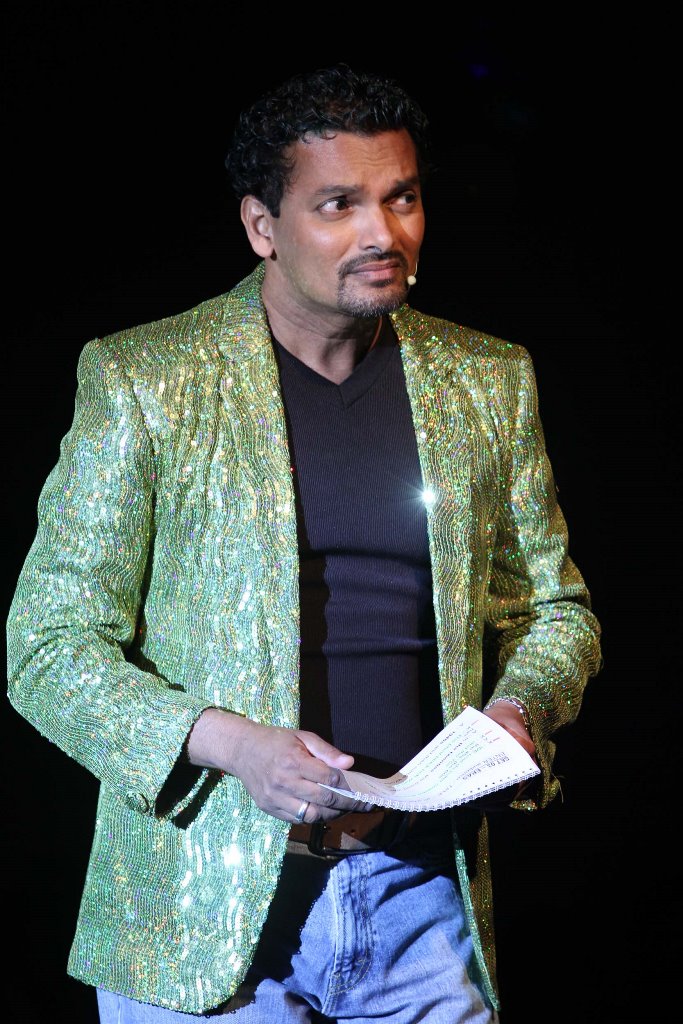 And seven years ago, today, 22nd October 2013, nearing 7.00 pm, there were about 114 models / dancers / performers backstage at the Hilton Colombo, all with bated breath as show time neared.
This was in addition to the nearly 75 strong backstage and production crew. It was just huge.
Jo's friends and colleagues from the hair and beauty industry were also there, in a show of support and solidarity, doing their much appreciated part to make the soiree the grand success it was.
Ashi and I felt as though we were caught up in a massive time warp. It was more like a live version of 'Night at the Museum'.
Backstage was swarming with people from different eras in time. It seemed like a massive traffic jam … BUT … knowing the strict disciplinarian Lou Ching Wong is and his penchant for absolute order, everybody and everything were methodically in place. The show unfolded to clockwork precision just as Ching had planned.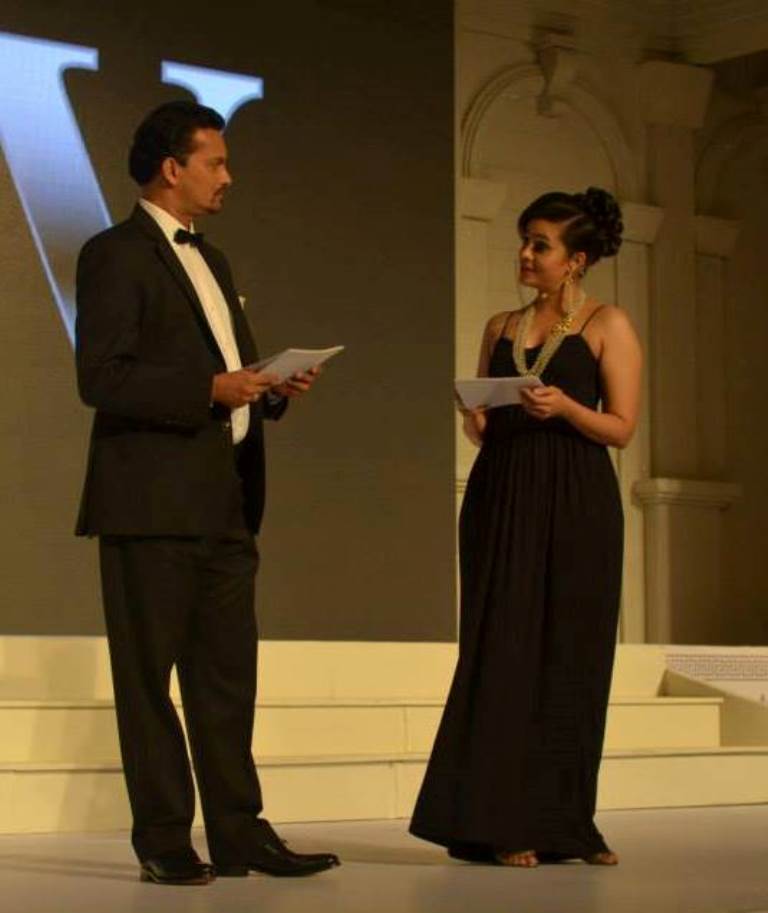 Flashback to 22 October 2013 : I reproduce below the comperes' script, in the humble yet ambitious hope that our lines might recreate that evening's visual in your minds.
Tonight is a gala celebration of everything that Johann has been and still is … a celebration of music, song and dance, a celebration of couture, a celebration of coiffure, and a celebration of joie de vivre – the zest for life and the zest for living
Ever since the beginning of recorded history, the concepts of beauty and personal appearance have been a key concern for human beings.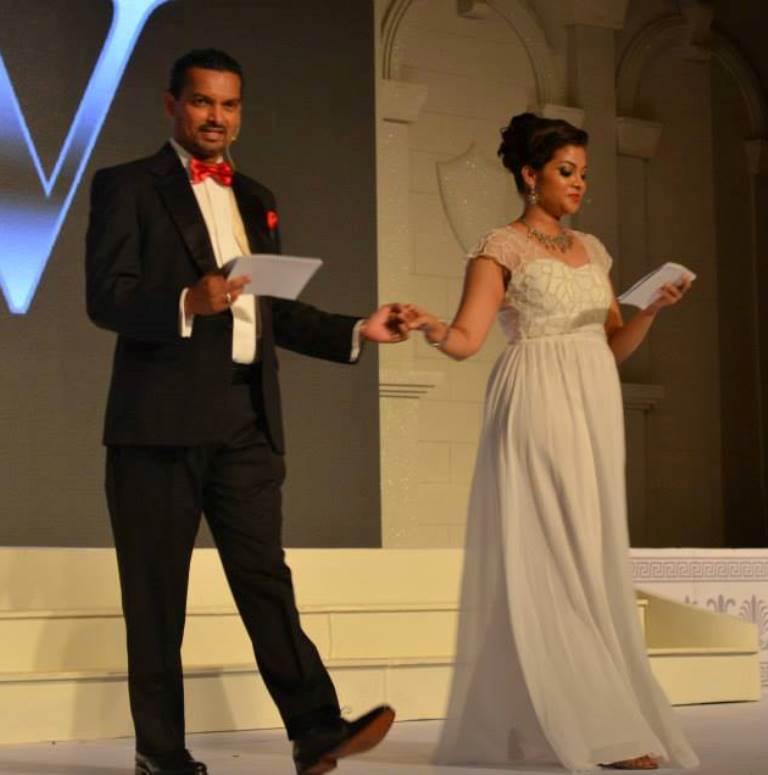 People have been spending time, money and energy throughout the centuries – washing, cutting, coloring, combing, brushing and decorating their hair. We all do that even today !
The way in which one's hair is presented before the others is said to have deep sociological roots. Its natural function is to protect our heads against hot and cold weather, producing thermal insulation and conditioning.
But throughout history, hair has become an appearance with intentional expression. Hair is a message. It's the message we give others about our personality
Tonight's gala soiree takes you on a journey through time …from the moment ancient man became conscious of the hair on his head ….through the different ages and civilizations that have left their indelible imprint on the story of the evolution of man ….. to the psychedelic silver screen of today.
SECTION 1 – CULTS
Our journey begins with the Stone Age when primitive man used stone tools to cut hair and hair had a magical significance. It was fervently believed that the soul of man dwelt in his hair.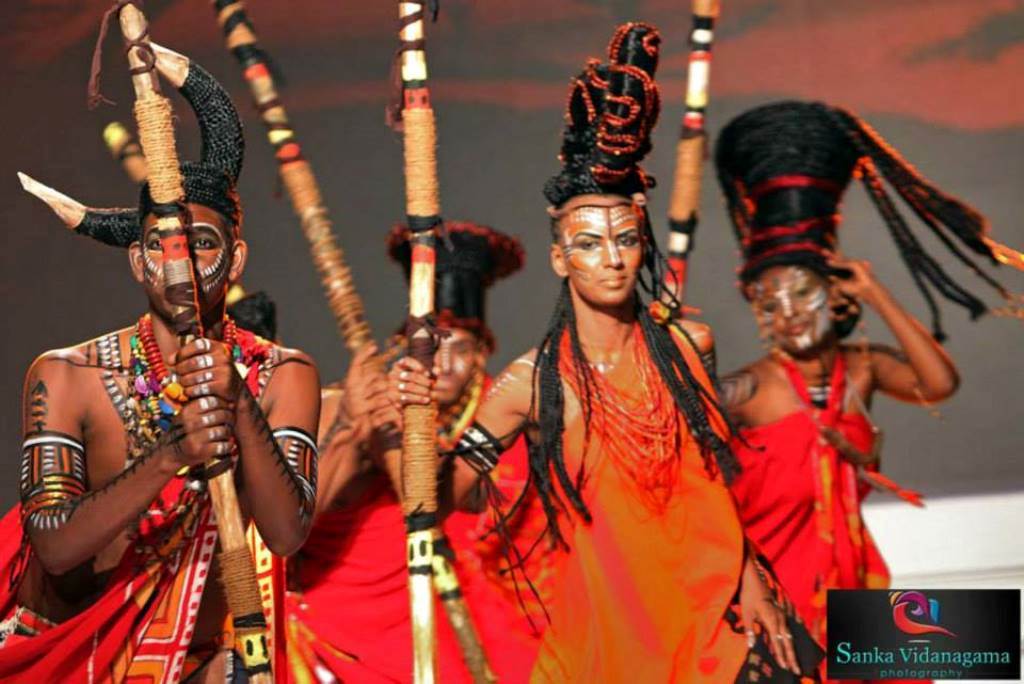 Religious rites and offerings of hair to the gods were thus frequently practiced and gave birth to interesting legends and mythological tales.
We then take you through Africa where hairstyles defined status, or identity with regard to age, ethnicity, wealth, social rank, marital status, religion, fertility and manhood.
Hair groomers possessed unique styling skills allowing them to create a variety of designs that met the local cultural standards.
The Inca Empire was a vast one.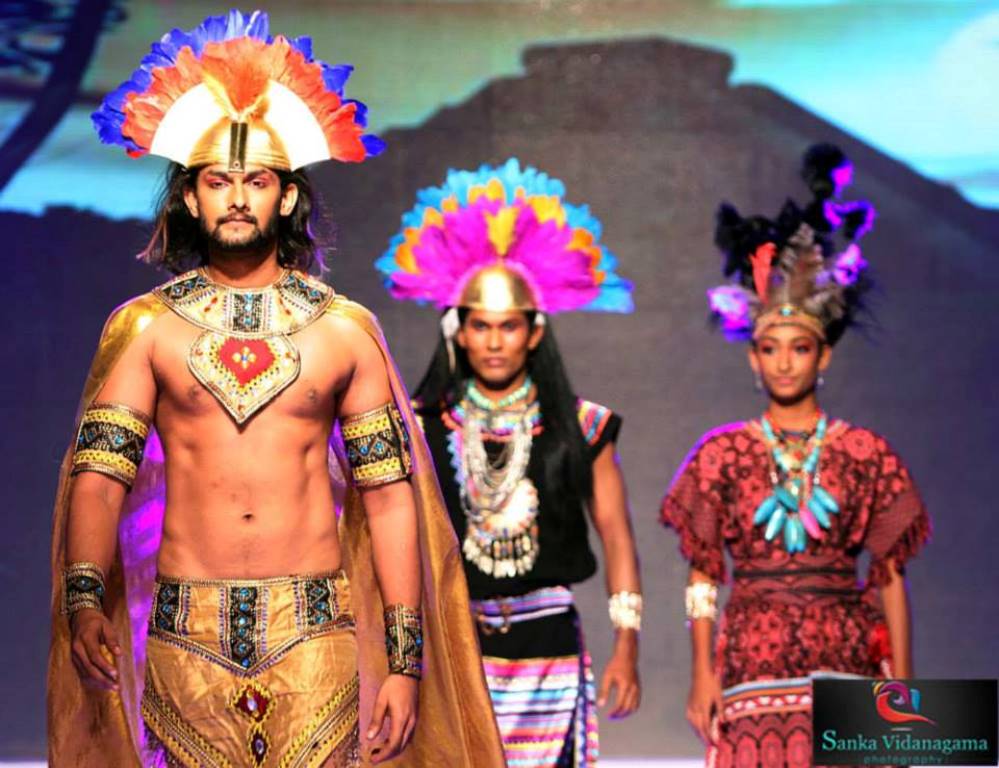 At the height of its power, the Inca Empire was 2,500 miles long, 500 miles wide, and home to 12 million people.
The Incas believed that their ruler was the direct descendant of the Sun God and called themselves "the Children of the Sun".
They believed in many gods – in nature, in the moon, in the weather, in the rainbows, and in the planets. Every mountaintop was a god.
And then we come closer home to Asia, where hair was generally worn short and long – in a range of styles depending on one's profession, one's social status and a variety of other reasons.
SECTION 2 – GRANDEUR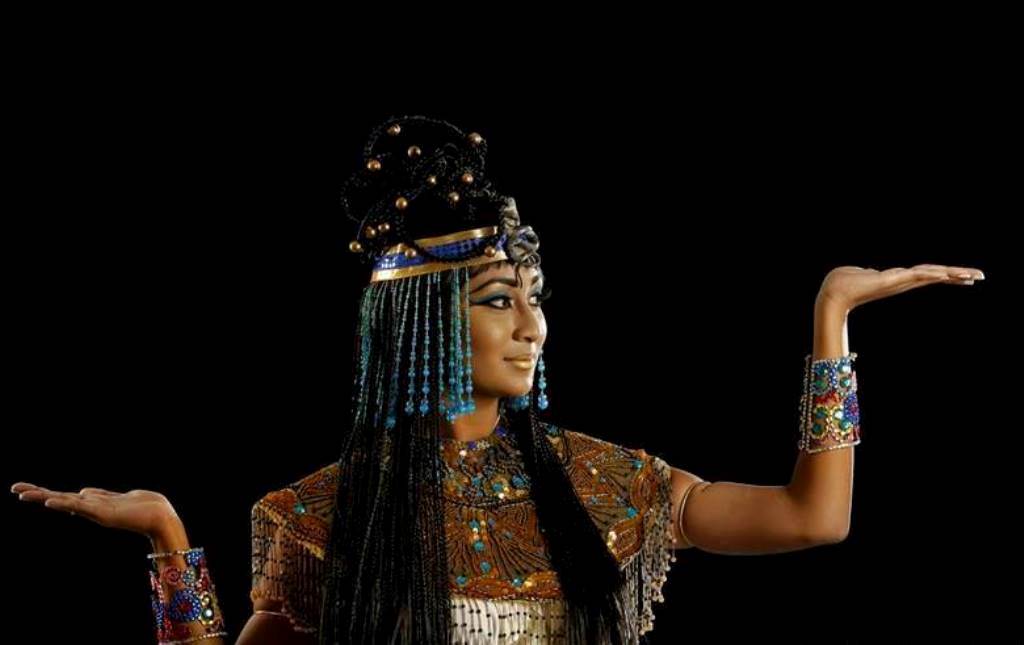 Grandeur takes you on a journey through the Egyptian, Greek and Roman civilizations and ending in the court of Louis 14th the Sun King of France.
The ancient Egyptians wore their hair in different ways – clean shaven heads, shoulder-length or cut short up to the nape.
Hairstyles did not determine the gender but rather the sign of the age or social group.
Old people used wigs to hide their baldness or their white hair, while workmen wore their hair short.
The more powerful social classes indulged in the frequent the use of wigs and elaborated extensions, with the assistance of personal hair dressers and wig makers. Nefertiti and Cleopatra were among the finest examples of that era.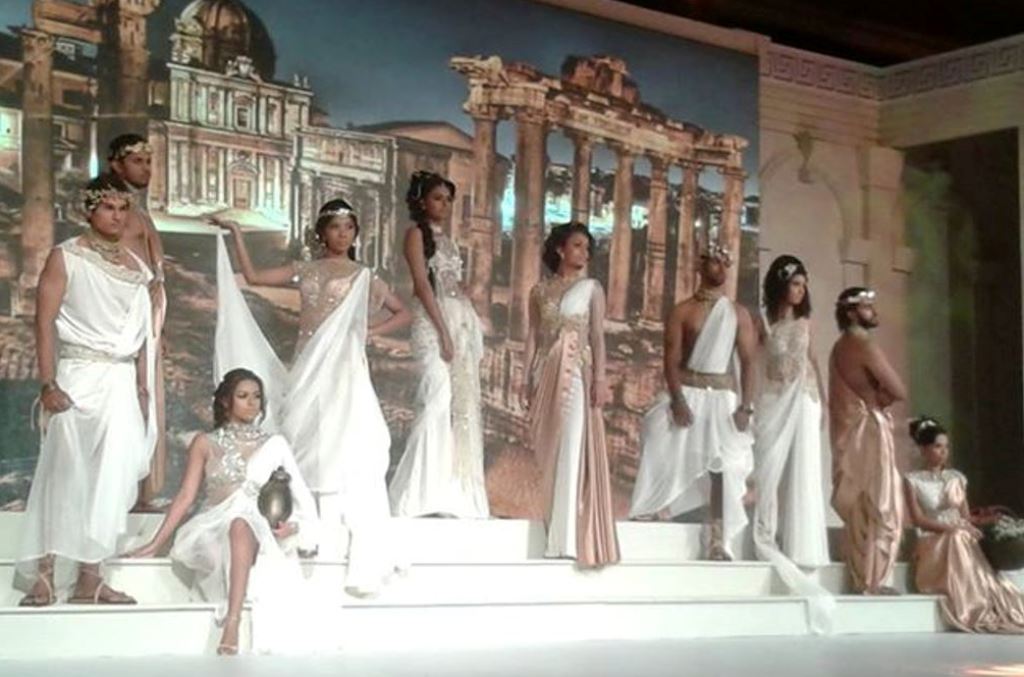 Ancient Greece imposed its hairstyle on the entire world at that time. The cut and style were a sign of social status.
Slaves sported shorn heads while those from higher classes wore their hair elaborately dressed perfumed with olive oil and scented with aromatic fragrances.
Among the styles were chignons, braids, hair tied with tiaras or diadems, and other styles.
The Greek influence brought the concept of barbers and barbershops, which in Rome, were very interesting places of reunion for men, where, they would sit on long wooden benches and play dice.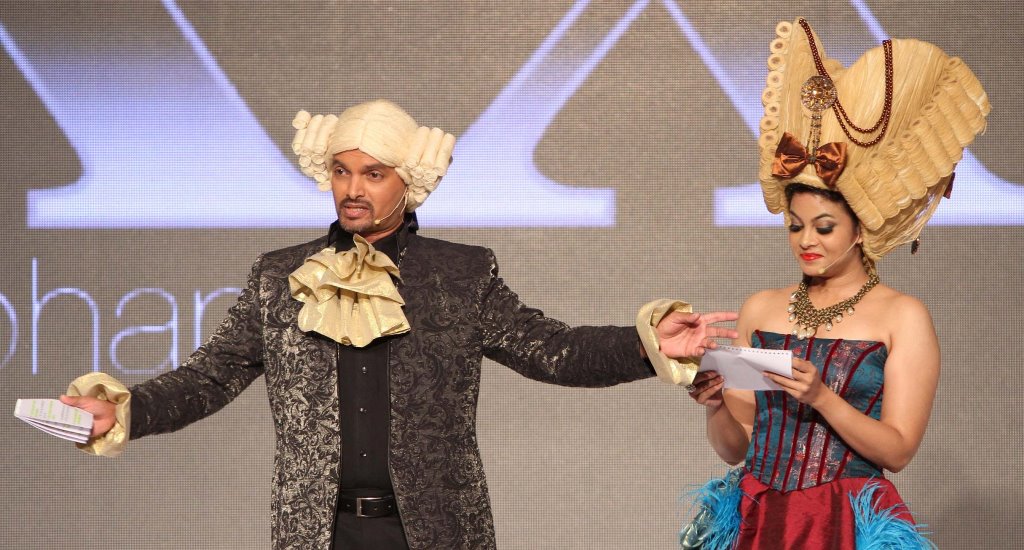 King, Louis XIV of France, better known as The Sun King put in fashion long hair with thick curls, which, when he started to wear his hair loose, he wore with the addition of wigs.
Since then, and during the 17th and 18th centuries, men adopted wigs as their preferred look.
It was also a new source of employment for designers and manufacturers of wigs.
SECTION 3 – ERAS / TRANSITIONS
We now do roller coaster through the 1920s, the 40s, the 60s and the 70s
In the twenties, the trend was to have really short hair. The blunt black bob was a hit.
1940s and then came World War II. The entire world was more pre-occupied with the ravages of war than with hair. With their men at the battlefront, women worked for the war effort, both on home soil and overseas. Hair was the last thing on their minds.
Hair fashion then did a complete turnaround during the 60s through to the 70s with Flower Power and the Hippies.
Flower power was a slogan and a symbol of passive resistance and non-violence ideology.
Hippies embraced the symbolism by dressing in clothing with embroidered flowers and vibrant colors, wearing flowers in their hair, and becoming known as 'flower children'.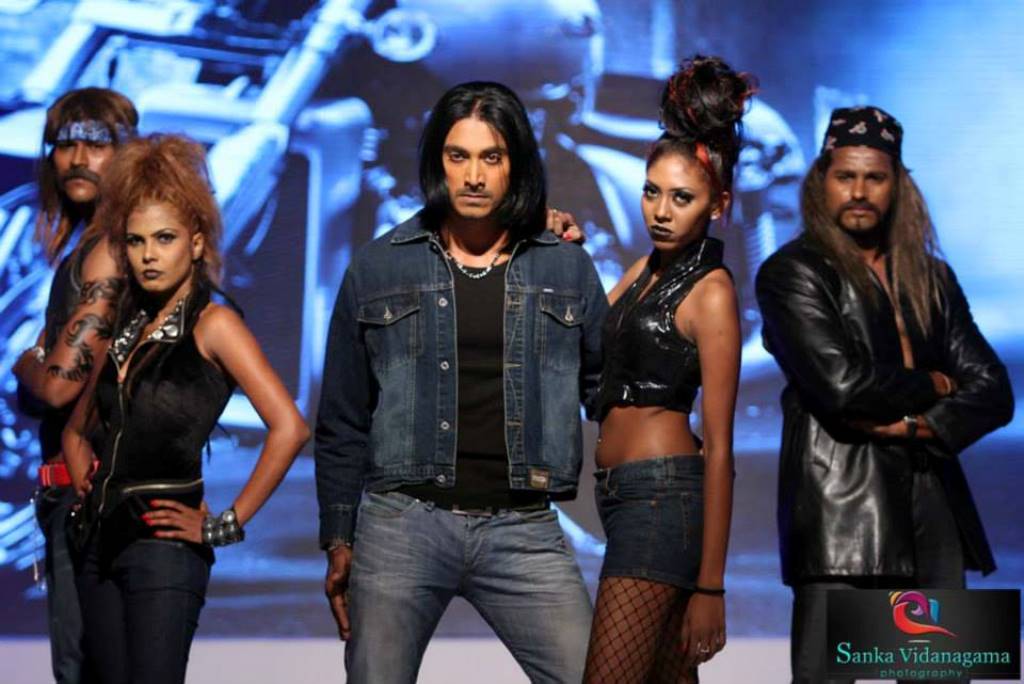 The Bikers were yet another distinct social phenomenon. They gave the image of the macho man a larger-than-life quality with protruding biceps, tattoos, long hair, bicycle chains, colourful head scarves and long beards. They were a class apart and remain so even to this day.
Punk fashion is an extension of the punk subculture. The distinct social dress of other subcultures and art movements, including glam rock, skinheads, rude boys, and greasers have influenced punk fashion.
Punks used hair and clothing to make a statement.
And then came Disco fashions in the late 1970s with sheer, flowing dresses for women and shiny polyester shirts for men with necklaces and medallions becoming a common fashion accessory.
SECTION 4 – SHOWTIME
Showtime tonight brings you Ascot, Hollywood and Bollywood.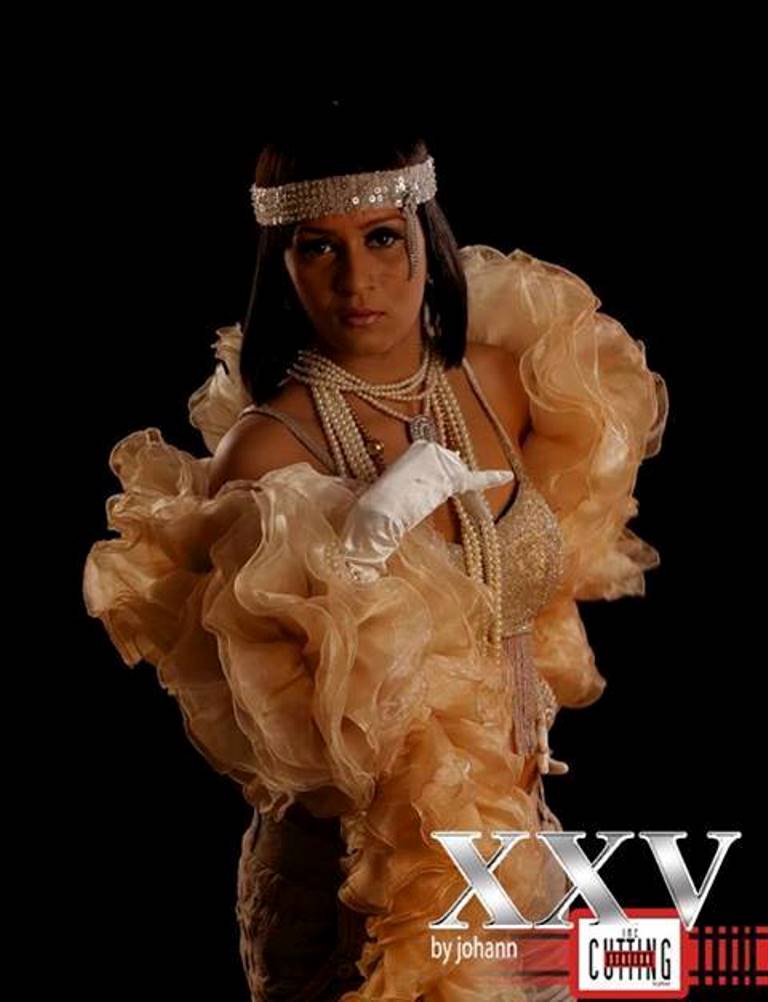 The Royal Ascot means that summer's social calendar is getting into full swing. The races are a time for a flutter – both on and off the racecourse.
It's such a traditional quintessentially British event where everyone really gets into the spirit of things.
The magic of the movies then come alive with that unmistakable grandeur of Hollywood with all its make believe and large than life glory, climaxing in an infectious explosion of music, song and dance as Bollywood takes over to transport you into a world of decadence where reality and fantasy collide in psychedelic glory. (END OF COMPERES' SCRIPT)
The grande finale was Bollywood and this was when the dancers from the Channa-Upuli Performing Arts Foundation took centre stage, joined by all the models.
They were all over … swarming on the different levels of the stage, lining both sides right down the ramp and some even spilling onto the ground level.
It was a stunning crescendo of music, song and dance. It was a grande finale indeed. It was magnificent !!!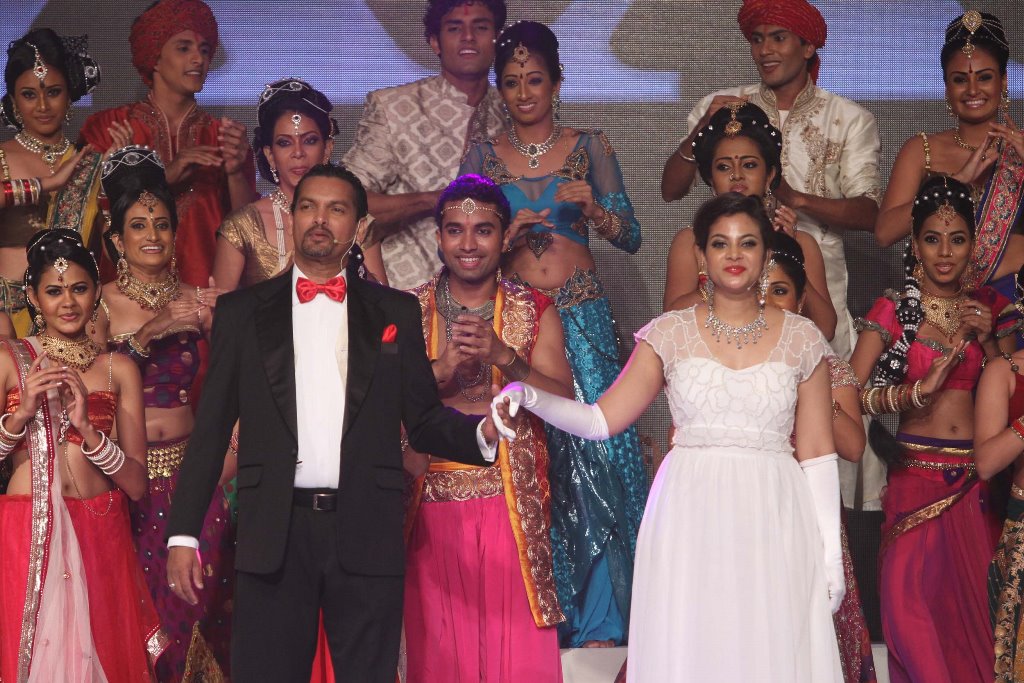 (ALL PHOTOGRAPHS – from the Johann Peries and Lou Ching Wong collections)
The video below will give you a glimpse of that soiree seven years ago