September 3, 2021, 9:48p09
298 Views
Priyanthi de Silva Sivapragasam … the effervescence, the smile … we will miss it all !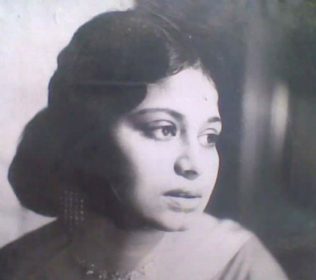 Priyanthi de Silva Sivapragasam
(1944 – 2021)
Priyanthi de Silva, as she was known then, was one of those charming figures and memories from my childhood, during those many, many years I went for music lessons to her mother Aunty Dorothy at No 19 Kinross Avenue, in Bambalapitiya.
The Priyanthi of my childhood and early teens was a very effervescent and charming woman with a smile splashed right across her face. And through that smile you could feel her warmth and sincerity. It was all pervasive.
During those very early years I actually hardly came into contact with Priyanthi. It was always Aunty Dorothy, whom I loved dearly and as I still do even to this day.
Music lessons with Aunty Dorothy went on forever. She never heard the clock chime nor did I want to remind her either. There were also times when she invited me to tea in the hall inside.
"Tea" at the Kinross Avenue House was a venerable, almost sacred, evening ritual. A.H.C de Silva (QC) sat at the head of the table with Priyanthi and I on either side while Aunty Dorothy fussed around us in her customary very hospitable manner.
Tea was a very serious 'affaire' but Priyanthi made it fun with her stories and chatter. I pretended not to see Uncle Arthur occasionally glaring at her from above his thick, black rimmed spectacles.
I remember Dudley Sivapragasam coming into her life, their marriage and then the German and Germany era in her life. Dudley was a very vivacious, outgoing person and Priyanthi opened out. They connected well.
She knew of my love for the music of Johann Strauss Jnr. and gifted me with a book of his waltzes (with the annotations all in German) which I treasure even to this day
What really connected us was the German language. Given her fluency in the German language, she briefly worked as Librarian at the Goethe Institute at Rosmead Place where I was a student. This was the pre mobile phone, social media era and so we conversed in person at the Goethe.
She insisted I speak to her only "auf Deutsch" (in German) which I did. And then she would patiently correct my pronunciation and grammar in situ. I was thankful. This went on for a long time. Now when I look back at my AL results, my grades for German were streets ahead of my grades for French. I guess she played a part in that.
The seventies era of my music lessons at No 19 was an era where one connected with one's neighbours. One wasn't confined to an apartment only to meet one's neighbours in the elevator or when going down to dispose of the garbage.
Kinross Avenue was no exception. There were the Ganwanis on one side and Anura Bastian on the other. And then there were the Mothas just opposite.
Neighbour from up the road, Mrs. Wimala Bastian of No 05 recalls, "Priyanthi was a wonderful neighbor. Every Christmas she would visit us with a yulelog and every Avurudu I would visit her with sweet meats. We continued this tradition upto this April 2021. Will miss her smiling face. May she rest in Peace".
Her daughter Anusha Bastian adds, "So sad to hear of her passing. She always had a cheerful smile and would stop for a chat whenever anyone was on the road. Kinross Avenue missed her when she left, but the deep friendships remained. May she Rest In Peace!
Pauline Motha who lived across the road says, "Priyanthi was a lovely, caring person and a wonderful neighbor. She was the kind of person with a constant smile on her face. I recall her friendly wave and "Good Morning" from the balcony and her bubbly chatter. After her return from Germany, she had a lot of interesting narrations of her experiences of the country and its culture. I loved listening to her. Dearest Priyanthi you will always be fondly remembered by the Mothas. May your Soul rest in peace".
Ramola Mutukisna Sivasundaram says, "I was shocked and deeply saddened by the sudden passing away of Priyanthi. I knew her for many years and in fact she was one of my bridesmaids. We share many happy memories of our days at the Youth Fellowship at Christ Church, Galle Face. She was a loyal and sincere friend. Rest In Peace my dear Priyanthi"
Charmaine Karunaratne remembers her cousin Priyanthi thus, "It was with great sadness that I got the heart breaking news from cousin Hiranya. Our darling Priyanthi is now with Jesus surrounded by hundreds of angels. I still remember how Aunty Dorothy saw me at their home just before the bride left the house and wanted me to offer a glass of milk to dear Priyanthi which I gladly did. Love you my cousin".
My dearest Priyanthi … messages carrying the sad news of your passing cris-crossed among friends and family last night, followed by those midnight telephone calls for re-verification.
Today as I look back at the life and times of the Priyanthi I knew, I do realise what a wonderful and "giving" person you were. Yes, you were kind, generous and gave …. even to a fault !
May your journey through Samsara be speedy !
Kumar de Silva