October 15, 2020, 9:48p10
712 Views
Nihara Jayatilleke … a tale of flying and fashion, hats and horses !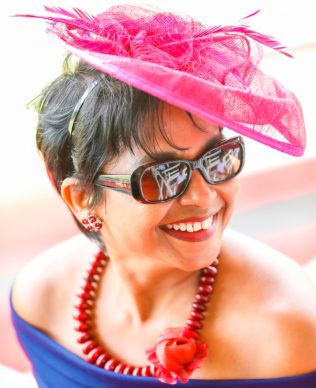 Nihara Jayatilleke is a gutsy woman with a fiercely independent mind of her own that she did not feel the need to latch on her celebrity husband Chandran Rutnam's surname to her own.
"I don't think it's a 'must' for a female to take the husband's name. When we were to get married in April 2001, I told him that a name change was just not necessary. Chandran was confident of me and agreed instantly". So Mrs. Rutnam carved out her identity as Nihara Jayatilleke. Fullstop.
Incumbent (and the first woman to hold such a position in Sri Lanka and in Asia) President of the Royal Turf Club, Nuwara Eliya, she's also the Managing Director of the Asian Aviation Centre.
This first-ever woman President of the Royal Turf Club, Nuwara Eliya, finds herself mandated with a two-pronged plan during her current tenure of office.
"We firstly want to re-activate horse racing and bring it back to its former glory. Nuwara Eliya is synonymous with horse riding and the other way around is equally synonymous too. However one must understand that apart from its labelled prestige value, the sport and its attendant requirements also help sustain many low income families in and around the area".
"My second plan is thus to uplift the livelihoods of these people the best way we can because it is pretty obvious that both the Club, the sport and these people are inter-dependent in the broader sense of the word", she added.
The Asian Aviation Centre of which she's the Managing Director is considered the best in the country with 35 years of an unblemished record of churning out the best of aviation professionals.
When Nihara moved into this position 15 years ago, Chandran had warned her, "If you are going to boss the pilots you had better talk their language".
And so with her inherent passion for flying and a marketing background, she took to flying, did her solos and is now working towards her Private Pilot's License.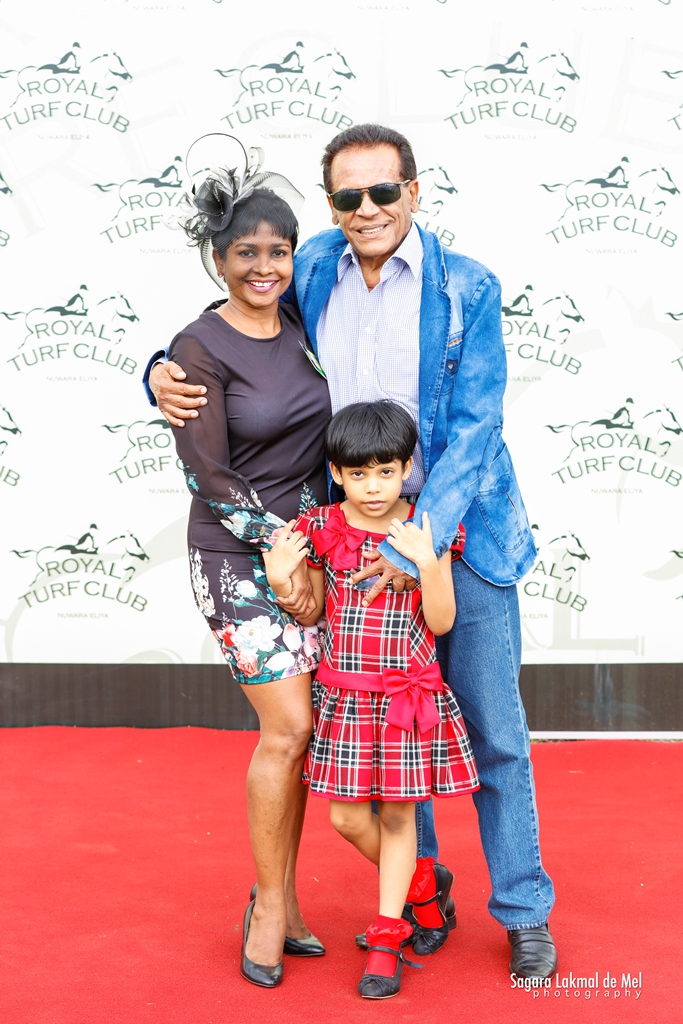 "There are a few men who cannot handle authority and take direction from a female, especially the more matured men. About 60% of our employees are ex-SLAF. There was this senior ex-SLAF officer who constantly tried to defy my instructions and therefore we had to ask him to go. Though I don't feel any different, I like the fact that I am one of the very few women in this predominantly male-dominated industry. But I always aspire and encourage other women to get into the field".
She says confidently and with authority, "Our students are from different parts of the world. Over these past 35 years the Asian Aviation Centre has given the world aviation industry large numbers of multi-national, well-qualified, trained and experienced airline pilots and aircraft engineers. Ours is the only such academy that focuses on both Flying and Engineering. We recently added Cabin Crew training to our portfolio. In fact our affiliation with the Kingston University of the UK takes our product offering, notches higher".
Always well-coiffeured and immaculately dressed, Nihara loves her hats. She generously dips into her collection of nearly two dozen of them, mainly from Paris and Moscow, and makes a statement at the races in Nuwara Eliya.
"I love fashion but I don't follow fashion for fashion's sake. I like to create fashion for myself. I must add that I am not a 'brands' person. I only wear things that I think suit me and never risk looking ridiculous like some who dress in clothes that do not complement them".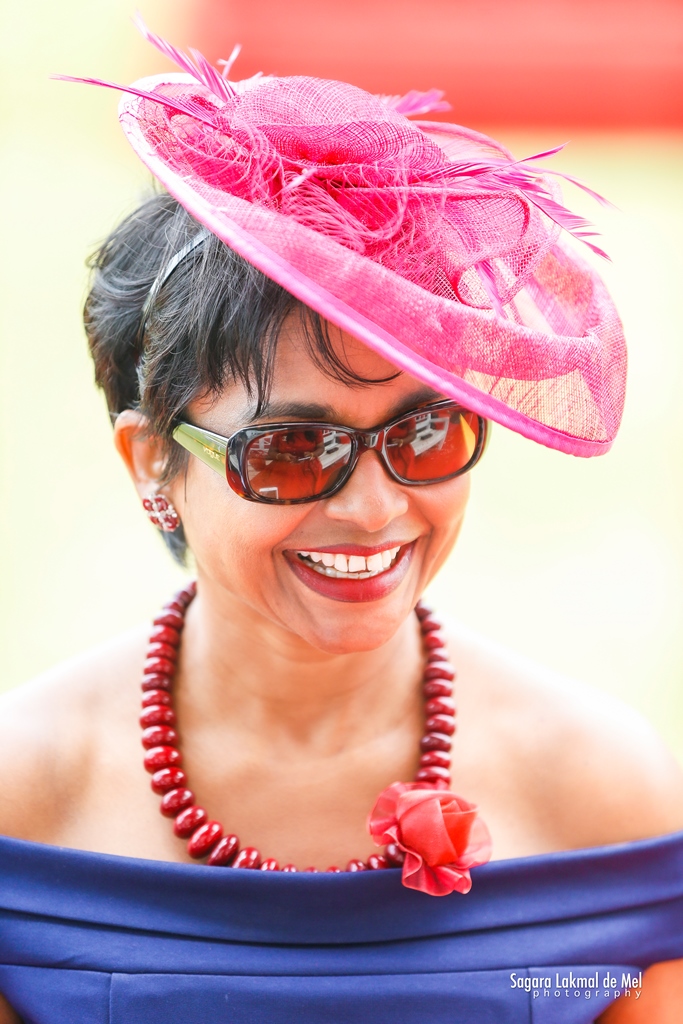 "If one is stylish and loves to dress well, I think hats automatically come into the equation. I love my handbags and shoes, 100 pairs and counting (and the higher the better). Hats are thus a very natural extension. I feel comfortable and chic in a hat". Bare-headed does she feel less-chic ? "Not one bit" she hastens to add. "Hats brings on that extra élan and that's a nice feeling".

"My love for hats sparked when we visited France many years ago. We were strolling down the streets of Paris and came upon this quaint little hat shop. It was incredibly awesome. I could have bought the whole shop if I could. I have not turned back since".
Nihara's 'extended family', on Chandran's side, is a large and very delicately intricate one. Her daughter Danara is younger than her own step grandchildren. Her step children are older than herself. Her husband Chandran is older than her mother Queenie Dias Nagahawatte. In fact Chandran is close to her father Ernest (Ernie) Jayatilleke's age.
Even to this day she maintains a very harmonious relationship with her husband's two ex-wives and is in particular very close to his first ex-wife, Judy, who is an American.
"After all this is family. They came into his life before I did. They've had children with him too. I am secure in the knowledge that our relationship is strong. And I am confident of myself. People wonder is this all possible, and I tell them YES this is possible".
Nihara Jayatilleke is undoubtedly a one of a kind woman. And I say that again. Nihara Jayatilleke is a one of a kind woman.
PHOTO CREDITS – Sagara Lakmal de Mel / Pulse Magazine
(This article first appeared in the Pulse Magazine)