May 25, 2021, 9:48p05
186 Views
THE BONSOIR DIARIES – Chapter 10 – 'Bonsoir' finally goes Sinhala !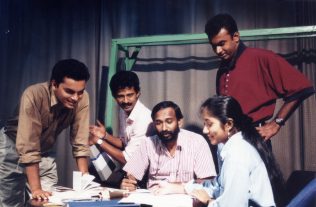 If Bonsoir was considered a 'hit' among Sri Lankan television viewers during that time, I must add that the Sinhala Bonsoir far outshone its English counterpart.
From the day we began, there were persistent requests for a Sinhala Bonsoir. We had neither the time, nor the manpower, nor the expertise to embark on such a venture BUT it did persist in our minds as a 'somehow-must-do-someday' task.
One day our technical director Chinthananda Abeysekera volunteered to do a Sinhala Bonsoir "provided it happened on a once-a-month basis". He already had much on his plate – handling the entire technical side of Bonsoir – lighting, filming, editing, maintenance etc. The French Embassy was delighted that France would now reach a wider audience through the Sinhala Bonsoir and agreed to his time frame. Chintha's talented older brother Indrananda Abeysekera also came onboard, as a freelance scriptwriter and did a great job I remember.
Then began our quest for two 'new faces'. Yasmin Rajapakse and I opted to stay on with the English Bonsoir so that the Sinhala Bonsoir would have its independent identity.
Everything was in place but alas we had no presenters. I then remembered Krishantha Dayananda, a fellow News Reader at ITN whom both Chintha and I thought would fit our requirement. He had a pleasant personality, was curious and very eager to learn. The decision lay in our hands and so Chintha and I waived off the 'have-to-speak-French' requirement and Krishantha was onboard.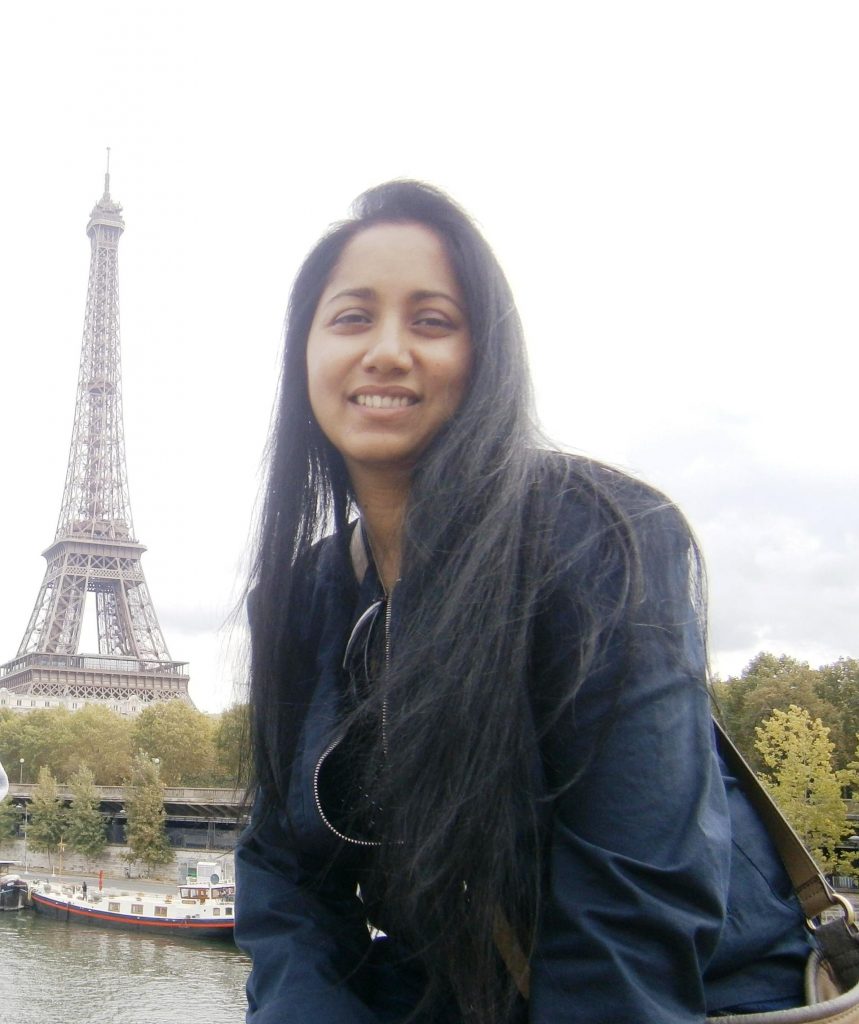 With no suitable Sinhala Bonsoir 'girl', the maiden programme was stuck and this was frustrating. It never occurred to us that we already had onboard young Sulani Indraguptha who had come to replace Komi Mendis on the English Bonsoir. Daughter of Malini and Upali Indraguptha, dear friends of my parents, I initially knew her as an annoying and pestering little child. She spoke fairly good français and cinghalais and did have TV experience. Sulani thus became the obvious choice. And a good one too!
And so with Krishantha and Sulani co-hosting, Chinthananda's first creation – Bonsoir in Sinhala – hit the little screen on 27 June 1994. It was an instant, overnight hit! Letters and (predominantly) postcards poured in from different parts of Sri Lanka. There were (as I anticipated) requests that the Sinhala Bonsoir be telecast every other week and not monthly. We were encouraged by the feedback and thus obliged a few months later.
We got postcards from unheard of, faraway villages. I remember a student writing to us from such a place saying that their little village had only one television set which was in the 'praja shalawa' (Community Hall) and how the entire village gathered after dinner on Monday nights "pransaya balanna" (to look at France).
We were both delighted and humbled. So were the French Embassy in Colombo and the French Foreign Ministry back in Paris which felt the 'investment' was worth it.
Sulani and Krishantha shot to stardom overnight !!! At times they even outshone Yasmin and Kumar. Three years later we had Gayan Abeysinghe, fresh after schooling at Mahinda College Galle join the Sinhala Bonsoir team in January 1997.
Sulani (now Mrs. Balasuriya, a working mother and domiciled in Australia) went on to create a record in that, over time, she produced and presented both the English and Sinhala programmes. Bonsoir is no more and so Madame Bala-Sooo- Riyaah's record will always be unbroken !