May 25, 2021, 9:48p05
47 Views
THE BONSOIR DIARIES – Chapter 09 – Peggy the Goose stalks French guests at the Wayfarers Inn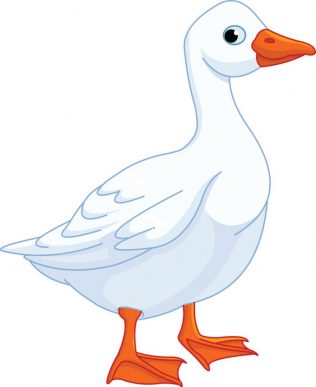 Daughter of the celebrated Mrs. Olga de Livera, Ramya de Livera Perera is the well-known pianist and violinist, and, a much sought after performer and teacher. She has also been one of the lead violinists of the Symphony Orchestra of Sri Lanka for several years.
Always the quiet and unassuming person she is, Ramya and her husband Christel run a charming little guest house – Wayfarers Inn. It is a very peaceful and salubrious locale, indeed an oasis down Rosemead Place.
Ramya has, over the years had an assortment of pets, from dogs to geese to swans and whatever else in between. There were ten dogs at one time. Their weekly bath was a ritual, with all of them lining up for the identical special treatment.
Peggy is a long stay guest at the Wayfarers Inn. By the way, Peggy is not a 'she'. She is a 'he'. It was all Ramya's fault for not checking him and giving him a boy's name which would have been in order. And Ramya justifiably still feels very bad about this gross error.
Whether it is by choice or by sheer compulsion one will never know, since Peggy cannot talk, BUT Peggy loves classical music. He is very blind at 37 years but still waddles up and hangs out beneath the window, where Ramya does her music lessons, and then waddles away as the students leave.
Wayfarers Inn has attracted a varied European clientele over the years and most often than not, has had a very steady stream of French guests.
As fate would have it, and at different intervals, some of those French guests have gone off their rocker, leaving poor Ramya and Christel in a quandary. "How on earth are we to know child? They are perfectly normal when they arrive … and then suddenly they go bonkers", Ramya once said, not knowing whether to laugh or cry. They really didn't know what to do since none of their guests had ever gone mad in their years of running 'Wayfarer's Inn'.
As fortune would have it, the French Embassy was a shouting distance down the road and so authentic French help was very close at hand. What a convenient mix of fate and fortune, I thought to myself at that time. Providence! Providence!
We do know that music, just like the moon, has an effect on the human mind. In fact the power of music to affect memory is quite intriguing. It is said that Mozart's music and baroque music, with a 60 beats per minute beat pattern, activate the left and right brain. The simultaneous left and right brain action subsequently maximises learning and retention of information.
It has also been established that slow music slows the heartbeat and the breathing rate as well as brings down blood pressure whereas faster music was found to speed up these same body measurements.
It is said that the key component of music that makes it beneficial is order. The order of the music from the Baroque and Classical periods causes the brain to respond in special ways. This order includes certain patterns of rhythm, repetition and changes, and pitch and mood contrasts.
One shining example of the power of order in music is King George I of England. He is said to have had problems with memory loss and stress management. He had read in the Bible that King Saul had experienced the identical type of problems that he had, and had overcome them by using special music.
With this story in mind King George asked George Frederick Handel to write some special music for him that would help him in the same way that music helped Saul. Handel wrote his 'Water Music' for this purpose.
The beautiful Water Music is a collection of orchestral movements, generally published as three suites. Premiering on 17 July 1717 after King George I had requested a concert on the River Thames, the Water Music is scored for a relatively large orchestra, making it suitable for outdoor performance.
Back to Rosemead Place ….. music is also all pervasive at No 77 – the piano and the violin – with Ramya playing, practicing or teaching in whichever order. The different composers are virtually brought back to life at various times of the day, interspersed with arpeggios, chords – major and minor, and, scales – harmonic and melodic.
In as much as it has a calming and soothing effect on the human mind, I have often wondered if it was Ramya's music OR Peggy's silent stalking which triggered off the latent lunacy in those guests ? Only they will know …..….
"And those who were seen dancing were thought to be insane by
those who could not hear the music." – Friedrich Nietzsche
(Image courtesy – the Internet)