November 19, 2015, 9:48p11
2414 Views
STARLITE 2016 COUNTDOWN Party at the Hilton Colombo Poolside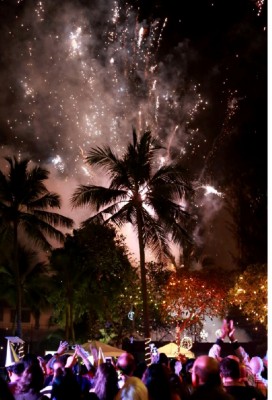 Get ready for a fantastic New Year's Eve Gala Dinner & Party by the Poolside with "Starlite" as its theme. Kick off the celebrations with mouth-watering appetizers, main courses and glorious desserts on the international buffet.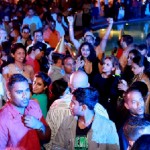 Then dance the night away with party music of the 80s to date spun by the most popular DJs of time; Kapila and Bonnie and other renowned guest DJs.
Guests will also be kept entertained with a fireworks display at midnight and also stand chances to win fantastic prizes in the lucky draw sessions.
Tickets are priced at Rs 8000 nett per person inclusive of the gala dinner buffet, breakfast and complimentary beverage for tables of 10.  Special rates for kids available too.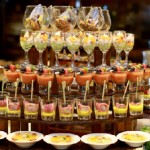 Guests can look forward and prepare for a night of fun, great food and great entertainment in a 'starry' ambiance and setting. The party starts at 9.00 pm! Corkage free!
More on the cards that night! Take a look at the New Year's Eve offerings at the other venues at Hilton Colombo; An extensive buffet at SPICES, Festive Seafood & Curry Buffet at the Sri Lankan restaurant CURRY LEAF and at the THORANA LOUNGE there will be live entertainment.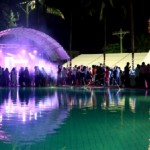 The Special Events Desk will be open from the 10th to 31st of December from 10.00am to 7.00pm. For reservations and for more details please call 2544 644 ext 2012 or log into www.hiltoncolombo1.com or www.facebook.com/HiltonColombo, or follow us on www.twitter.com/HiltonColombo, www.instagram/HiltonColombo.
Furthermore, the Gypsies and Marians will be playing at the gala dinner dance at the Grand Ballroom organized by Concepts Pvt Ltd.  For enquiries please contact Chathu on 0772331331. (MEDIA RELEASE)