March 9, 2016, 9:48p03
599 Views
St. Patrick's on the Beach: a true Irish fiesta at Mount Lavinia Hotel's Paradise Beach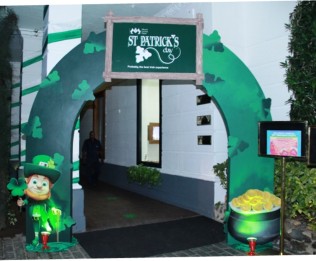 Mount Lavinia Hotel's Paradise Beach will be decked in green for three full days for the best Irish fiesta to celebrate St. Patrick's Day. Brush up your dancing skills to join the Irish band and tap dancing girls flown down specially for the event. Drive down to Mount Lavinia Hotel on 17th, 18th and 19th March for a true Irish as the celebrations start off from 7 pm onwards.
Bringing the festival outdoor to the Paradise Beach, Mount Lavinia Hotel promises a completely different experience this year. The atmosphere will blend tropical with Irish; food, drinks, music and dance under the starry skies, with your feet buried in the golden sand. Topped up with a series of fun filled games the evenings will definitely offer great excitement.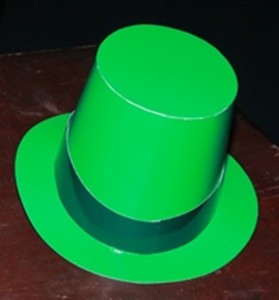 Aer Lingus, the Irish band who will perform at the festival comes from one of the oldest music societies in Ireland, the Aer Lingus Musical Society. Comprising of 6 members and the group of tap dancers, they will add to the fun and frolic of the beach festival.
"Mount Lavinia Hotel will be the venue for yet another exciting event this month. Together with our partners we have been the ideal hosts for probably the best beach festivals in the past and our guests eagerly look forward to the next one. St. Patrick's Day celebrations are going to be bigger and better this year. We have moved outdoors not only to accommodate the growing number of party goers but also to provide an amazing atmosphere where tropical will meet Irish festivities," commented Bazeer Cassim, Group General Manager for Mount Lavinia Hotel Group.
Call up your friends, dress down and head to Mount Lavinia Hotel for a fun filled Irish fiesta on the beach! Entrance tickets are priced at just Rs. 500/-. Call 0112 711 711 Ext. 430/446 for more information and reservations.
Celebrating 210 years of history and colonial heritage, Mount Lavinia Hotel is a British Colonial themed beach-front resort in the city. With a selection of 210 rooms with idyllic views of the ocean, thematic dining experiences, dream weddings, enthralling entertainment and impeccable service together with a legacy of heritage, we offer the best of Sri Lankan hospitality. MLH is a subsidiary of Mount Lavinia Hotel Group, which includes Club Bentota, Aluthagama & Vakarufalhi Island Resort in the Maldives.
Visit www.mountlaviniahotelgroup.com
 (MEDIA RELEASE)