November 16, 2015, 9:48p11
2452 Views
Signature launches festive deals and exciting new range ahead of festive season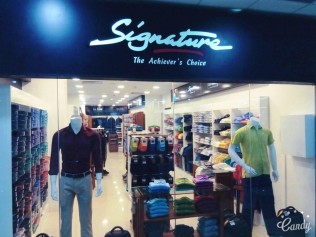 Colombo, Sri Lanka. Monday 16 November 2015: Sri Lanka's homegrown men's clothing and accessories brand, Signature, has just launched its festive deals and an exciting new range ahead of the forthcoming festive season.
A purchase of two Signature shirts at Signature showrooms and key dealer locations island wide entitles one to a free PRO cologne spray. Similarly a purchase of over Rs. 4000/- at any Signature showroom entitles one to a free gift voucher worth Rs. 500/-.
The Signature festive promo also extends online to the brand's website (https://signature.lk/store) with 15% off on shirts and trousers and 10% off on any other products ordered online.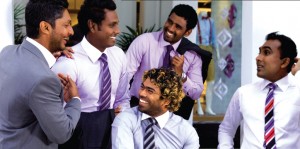 The Signature brand today enjoys top position as the Official Formal Clothing Partner of Sri Lanka Cricket. The latest menswear line from the premier Sri Lankan fashion brand combines cutting edge fashion and functionality to bring quality, value for money attire for the modern, style-savvy Sri Lankan man.
The brand's website – https://signature.lk/store – contains the entire range of Signature products and has an exclusive range of festive deals. It also features online shopping and island wide delivery. The Signature online store will be a comprehensive and convenient menswear solution site and a hassle-free, one stop fashion store for men.
"The Signature brand is aimed at the modern Sri Lankan man with a keenly developed sartorial sense. Since its inception in 1999, Signature has maintained a fine line between fashion, affordability and cutting-edge design and quality in menswear and continues to do so," said Managing Director of H.S. Marketing, Hussain Sadique.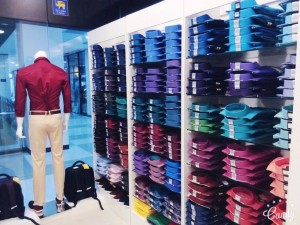 "What makes Signature unique is that it is a bespoke retail brand exclusively designed for the Sri Lankan man, while keeping an eye on global trends and local needs. We've expanded our offerings online into the digital sphere for the convenience of our customers in order to cater to their style needs and hectic lifestyles", Sadique added.
Signature's latest range includes the 'Fit' line which features slim fit designs and the newly introduced 'Super Slim' design. The new 'Signature Sports' collection features a brand new casual shirt collection while the 'Signature Legend' collection consists of a 100% cotton line, especially tailored to suit the tropical Sri Lankan climate.
The new Signature collection also features brand new additions to its Sports Collection such as football boots, running shoes, track bottoms, shorts, skinnies and sports t-shirts. The newly launched men's products such as trimmer sets, braces, belts, backpacks, lint rollers, hats and canvas shoes round off Signature's new collection for the season. The new range also features revamped packaging for the convenience of its clientele.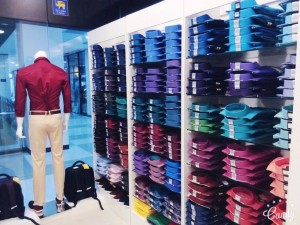 Signature goes on record as being the only national stylist brand that offers Sri Lankan men clothing solutions from head to toe and for all occasions. Similarly the website offers the entire range of quality men's fashion attire from casual, smart casual, formal and ceremonial wear to underwear, footwear, sportswear and accessories.
With eight Signature showrooms around the island – The London Shop at Milagiriya, Liberty Plaza, Fort, Ja-Ela, Piliyandala, Anuradhapura, Jaffna and Kalmunai, and also the franchise Matara, Signature has evolved to be one of Sri Lanka's premier menswear brands and is manufactured by HS Marketing. Available in leading fashion outlets island wide, Signature is also endorsed by some of the country's leading sportsmen and corporate leaders. With superior menswear solutions for every occasion, the brand has always strived to provide the right fit for the right time, dressing the modern Sri Lankan man with panache.