December 5, 2014, 8:03 pm

Paris hosts opening run of stage-version of An American in Paris http://www.paris.fr/english/english/a-forthcoming-broadway-show-holds-its-world-premiere-in-paris/rub_8118_actu_146689_port_19237 The world première of an English-language musical in Paris? It may sound unusual but Parisians and visitors to the French capital are in for a treat with the forthcoming production of An American in Paris which has been adapted from the screen to the stage and will enjoy its world première and opening run in one of Paris' most prestigious cultural venues before hitting Broadway in 2015. From November 22nd until January 4th, the Théâtre de Châtelet will host Christopher Wheeldon's theatrical adaption of the classic movie An American in Paris, itself inspired by George Gershwin's symphonic poem. The show will then head to Broadway on April 12th for a 2015 season in New York. Set in recently liberated Paris, American World War II veteran Jerry Mulligan is eager to make a name for himself as a painter.

Read more...
Who I am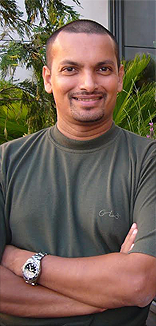 Kumar de Silva is a PR, Media Relations and Corporate Etiquette Consultant, Content Writer and Event Designer,
A lover of classical music and the movies, he lists "dabbling in Tarot", growing cacti, writing poetry and "observing human behavioural patterns" as his hobbies.
Tags
Archives
calendar
June 2019
M
T
W
T
F
S
S
« Aug
1
2
3
4
5
6
7
8
9
10
11
12
13
14
15
16
17
18
19
20
21
22
23
24
25
26
27
28
29
30