March 2, 2016, 9:48p03
735 Views
Mount Lavinia Hotel Exclusive Catering Partner for BMICH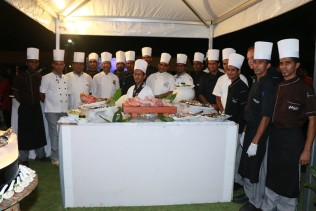 Signs exclusivity partnership to provide an extensive catering service at Colombo's only International Convention Hall, BMICH
Colombo, 29th February 2016. Celebrating 210 years of history and colonial heritage, Mount Lavinia Hotel extends years of experience in the hospitality industry to Colombo's distinguished International Convention Hall as exclusive catering partner, strengthening the 28 year long alliance of the two iconic organizations.
Mount Lavinia Hotel is a pioneer in creating unique international culinary experiences and customised catering services. We curate menus designed with the expertise of our world renowned culinary masters such as Chef Publis and our International team of chefs.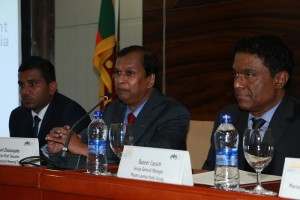 "The legendary and much sought Mount Lavinia Hotel catering service can be experienced by our guests at the premium convention hall, BMICH," commented Kenneth Kumarapperuma, Manager – Mount Lavinia Catering Services. "With our experience in hosting international conferences such as the CHOGM conference, International Youth Forum, and International Conference for Paediatricians, we are capable of servicing our guests beyond their expectation.  This venture has opened many avenues to us as professional caterers, enabling us to extend our services to a larger clientele and bringing Mount Lavinia Hotel to the heart of Colombo," added Kenneth.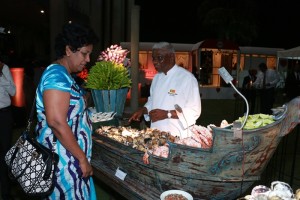 Commenting on the revival of the BMICH, Director/Chief Executive of the Bandaranaike National Memorial Foundation, Sunil Dissanayake stated, "BMICH is not only an architectural landmark in Colombo, but is also one of the largest Convention Halls in the country. The blend of a premium location with 16 event venues to choose from has made BMICH a preferred option for many event organizers. We are capable of hosting breakfast meetings for 5 as well as gala dinners for 2500 with the similar consistency of service and attention to detail. Our state-of-the-art technology in the conference hall, ample parking space which can accommodate 2500 vehicles, and the latest addition of rooms available for event organizers, if they wish to be at the event site, are key features which no other convention centre can offer."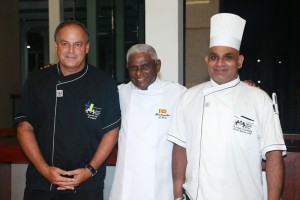 Stating further he added, "Bringing in Mount Lavinia Hotel as exclusive catering partner, we ensure that our clients receive the best of quality food and service in all levels of events, from a business meeting to a three-day exhibition."
BMICH's exciting and dynamic environment combined with Mount Lavinia Hotel's star class hospitality will ensure your event, regardless of its size, to be successful and memorable.
For more details on venues and events please call 0112 691 994 Ext. 141/188/185
(MEDIA RELEASE)