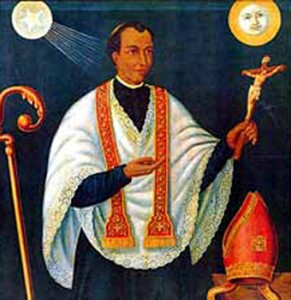 Pope Francis today canonised Blessed Joseph Vaz (1651-1711) making him Sri Lanka's first saint, during a mass at the Galle Face Green in Colombo.
Vaz was born in India in 1651 but chose to work in Sri Lanka amid persecution of Catholics by Dutch colonial rulers, who were Calvinists. He is credited with having revived the Catholic faith in the country.
Pope Francis had earlier approved the decision by the Vatican's saint-making office to canonize Vaz. The process was the same Francis used to canonize St. John XXIII without a second miracle attributed to his intercession.
Francis has waived Vatican saint-making rules on several occasions and has promised to give Asia more saints.
Vaz rescued and expanded the Shrine of Our Lady of Madhu, one of the 5 officially crowned Marian Shrines of the Church. It was crowned for its fame for miracles and for pilgrimages in 1924, even before Fatima.
He is the first non-European native in modern times to found a Mission and Church in a "Third World" country, to found a fully native Catholic Religious Congregation and to be given the official title of "Apostle" (of Kanara and Sri Lanka) by the Church, for his work in rescuing the Church. (Colombo Gazette)
SOURCE – http://colombogazette.com/2015/01/14/joseph-vaz-canonised-by-pope/