August 31, 2019, 9:48p08
29 Views
Indonesian Food Promotion now on at Hilton Colombo Residences until Sat 07 Sept.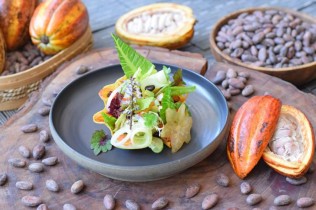 Guest Chefs from Hilton Bandung add to an authentic Dining Experience
The Hilton Colombo Residences' Indonesian Food Promotion, "Indonesia Enak" is currently on at its main restaurant, FLOW, until 07 September (excluding Sun 01 Sept).
The Indonesia Enak dinner buffet is priced at Rs. 3,900 nett per person from 29-31 August and 2-7 September 2019 from 7pm – 10pm.
Some of the dishes the FLOW's diners can savour are appetisers such as tahu goreng medan (shrimp fritters), lumpia basah (soft spring roll stuffed with sautéed bean sprout, egg, chives), and pepes ayam (grilled chicken in banana leaves).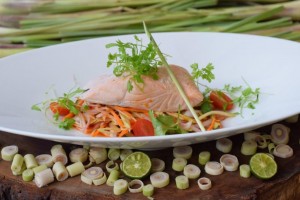 Among the mains are pecak ayam (sweet basil chicken), rendang daging (Sumatera signature beef stew) and kering tempe (caramelized soya bean cake).
The Indonesian desserts on offer are dadar gulung (coconut pancakes), pisang goreng (fried banana fritters), martabak mini (sweet dough topped with grated cheese).
Make your booking for four or more guests via www.flow.lk and have the booker's food bill waived off for the dinner buffet.
The exclusive Chef's Table dining experience for fourteen guests has limited slots from on 30 and 31 August, and 6 and 7 September, from 7pm – 10 pm and is priced at Rs. 7,500 nett.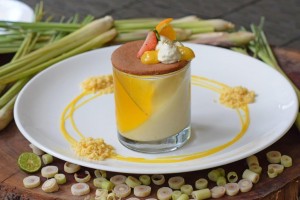 Learn to make signature Indonesian dishes with culinary master classes with chefs Edi and Asep on 31 August and 07 September, 9:30 am – 11:30 am, for Rs. 5,500 nett per person.
Edi Yulianto is a graduate of the Tourism Academy of Sandhy Putra Hotel Management Indonesia, Edi's international experience spans in Dubai, Australasia, and Bermuda.
With international exposure to his credit, he returned to Hilton Bandung in 2012 and currently holds the title of Sous Chef in the hotel's main kitchen.
As a Demi Chef de Partie of Hilton Bandung, Asep Ramdani is passionate about delivering new and invigourating cooking methods.
His culinary specialisation includes Western, Asian, Mexican, and Indonesia. Asep has represented his country regionally at Hilton's F&B Masters in 2015.
Says Linda Giebing, General Manager of Hilton Colombo Residences, "The star attraction for the food promotions are our guest chefs, Edi and Asep from Hilton Bandung. Belonging to a chain of almost 6,000 hotels around the world enables us to bring authentic experiences to our diners. Indonesia Enak will reiterate that FLOW is a multi-cuisine All-Day-Dining in Colombo. We are proud to have the support of the Embassy of Indonesia for the promotion to help promote the cultural and culinary nuances that are unique to them". 
"We are happy to partner with Hilton Colombo Residences to promote an Indonesian culinary experience as it would be opportune to introduce Colombo to our country's heritage and culture. Indonesian food is a careful culmination of over three hundred ethnic influences and we are delighted in being able to partner with the hotel to introduce diners to these flavours", said His Excellency I Gusti Ngurah Ardiyasa, Ambassador of Indonesia to Sri Lanka.
For more information on the Indonesia Enak, visit FLOW on Facebook, www.flow.lk
Or call Janaka Fernando, Restaurant Manager, on 0766-127-783 or 0-115-344-644.
(MEDIA RELEASE)