February 29, 2016, 9:48p02
103 Views
Hublot celebrates Official Ambassador Michael Clarke's return to test cricket alongside Jean-Claude Biver, Hublot's Chairman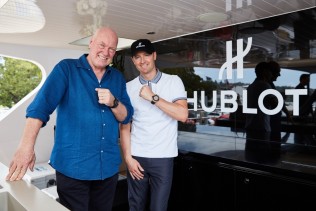 Luxury Swiss watch brand, HUBLOT, celebrated Official Brand Ambassador, Michael Clarke's triumphant return to test cricket. Co-hosted by Jean-Claude Biver, Chairman of HUBLOT and President of the LVMH Watch Division, friends of HUBLOT assembled on-board super-yacht, the Sahana, for an afternoon of luxury on Sydney harbour.
On-board, guests were treated to a special preview of HUBLOT novelties, as well as news that HUBLOT have signed a partnership as the Official Timekeeper of the ICC World Twenty20, happening in India from 8th March to 3rd April, 2016. This initiative extends on global alignments with iconic sporting events. An all-new Cricket-inspired timepiece is to be revealed from the brand in coming weeks to celebrate the association.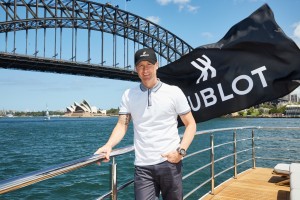 Anchored in the present and always evolving, at the forefront of new advances in technology and fundamental research into new materials, HUBLOT remains committed to traditional expertise, creating timepieces which bear the mark of the most talented master watchmakers.
In this way, the brand represents the Art of Fusion between watch making culture and cutting-edge technical developments, between the past and the future as, in the words of HUBLOT's Chairman Jean-Claude Biver, "we are not breaking with the past; on the contrary we are paying homage to it by connecting it to the future".