November 13, 2015, 11:12 am
961 Views
Dracula! … You just can't keep a good vampire down!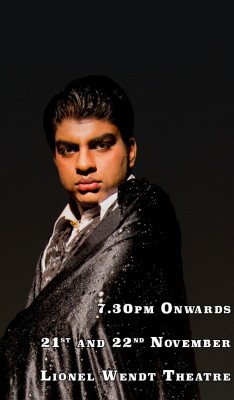 AnandaDrama's acclaimed original comedy about fiction's most notorious bloodsucker returns to the Lionel Wendt this November as part of its Theatre Festival 2015!
Dracula!'s debut in July this year kept audiences spellbound as 5 actors, 4 directors, 3 writers, 2 stage managers and 1 producer miraculously compressed Bram Stoker's 118-year-old, 161,259 word long novel into 100 minutes of pure theatrical entertainment.
Featuring mesmerising performances by its small cast, innovative stagecraft, atmospheric musical score and spectacular light and sound effects, the play was universally praised by critics and audiences alike, leading to its selection as one of just two original plays to feature in this year's Lionel Wendt Memorial Theatre Festival.
Dracula! will take the stage on 21st and 22nd November 2015.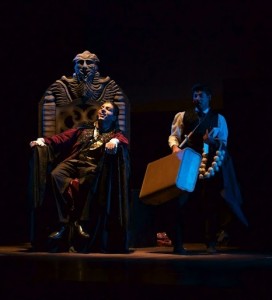 Prepare for the laugh of your lives as Dinoo Wickramage, Aneeq Hashim, Vishan Gunawardena and Lithmal Jayawardena skillfully portray 49 characters while Nandun Dissanayake struggles not to trip over his own cape.
Dracula!, written by Nishantha de Silva, Rajitha Hettiarachchi and Ishtartha Wellaboda, is directed by Thushara Hettihamu together with the writers. The play also features an original music score by Ranil Goonewardena.
AnandaDrama is a not for profit theatre company started in 2013 by the students and alumni of Ananda College, Colombo, but is not limited to the school as far as its theatre ventures are concerned.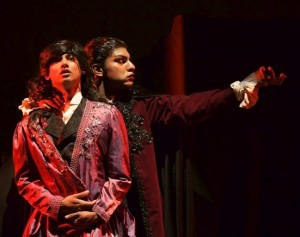 AnandaDrama works with some of Sri Lanka's best thespians, striving to bring daring, original theatre to the Sri Lankan stage and constantly keeping audiences entertained with its unique brand of theatre.
Dracula! is AnandaDrama's fourth public production, following its hilarious original political satire Alles in Wonderland, its moving adaptation of Michael Morpurgo's Kensuke's Kingdom directed by Thushara Hettihamu and Nishantha de Silva, and last year's acclaimed original bilingual devised play Grease Yaka, directed by Ruwanthie de Chickera.
This rerun of Dracula! is sponsored by the Lionel Wendt Memorial Fund: Supporting Arts in Sri Lanka. Tickets go on sale at the Lionel Wendt Box Office on 14th November. (MEDIA RELEASE)
Some comments from the critics about the original production:
"One of the most spectacular Sri Lankan theatre productions I have yet witnessed… Hilarity abounded driving streams of roaring laughter to ring out from the audience as the performance of superbly talented thespians blended dynamically with creative mastery in stagecraft to create a mosaic of motion that unfolded a theatrical narrative brimming with innovativeness" Dilshan Boange, Sunday Observer. http://www.sundayobserver.lk/2015/09/06/spe-the-01.asp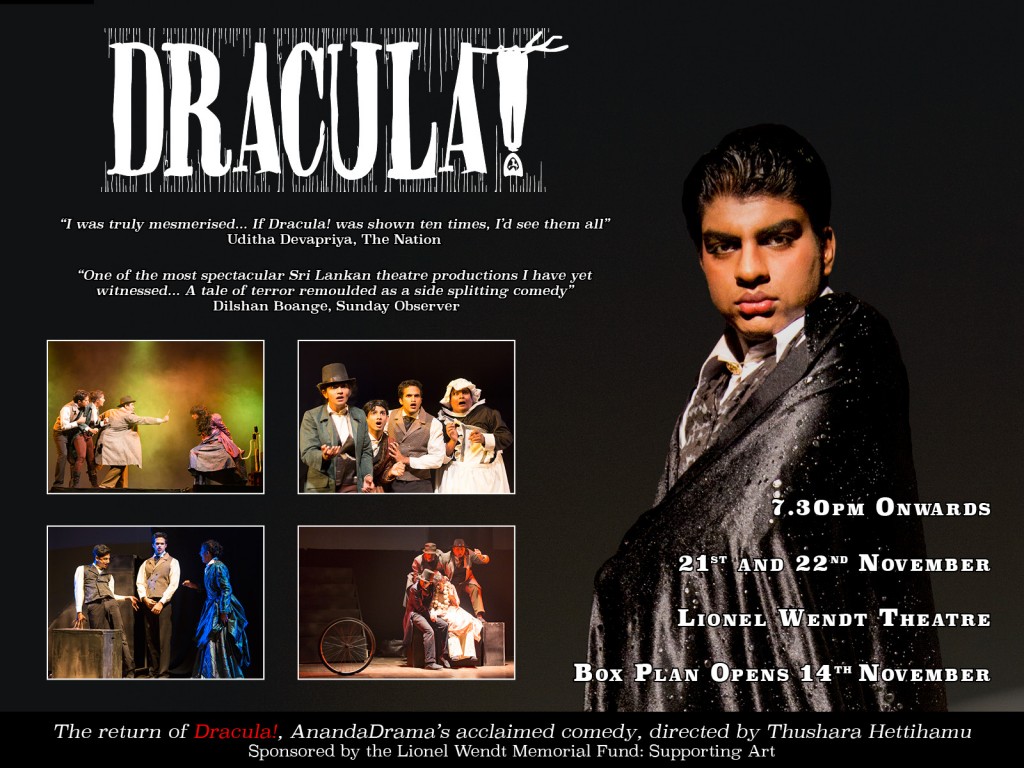 "Dracula wasn't just good theatre on a human level… I was truly mesmerised. I don't usually say this about plays, but if Dracula were shown 10 times, I'd see them all" Uditha Devapriya, The Nation. http://nation.lk/online/2015/07/18/from-bela-to-martin/