February 9, 2016, 9:48p02
2579 Views
Custom-grown lilies from Lassana Flora make weddings more personalised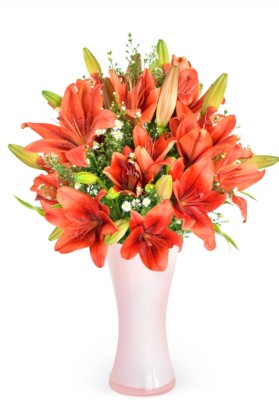 Lassana Flora takes Sri Lanka's floral industry to new heights in the New Year with the introduction of a variety of custom-grown lilies for Sri Lankan weddings.
The company grows different varieties of lilies with a Dutch technical collaboration in the Company's nurseries in Nuwara Eliya, Belihul Oya and Keppettipola.
"What makes our product truly unique is the personalised approach we have taken in making these flowers an integral part of a couple's most memorable day. Wedding couples can now tour our beautiful flower nurseries nestled amid mountains and be a part of the process of growing their own flowers for their wedding. From planting to harvesting, the couple can be deeply rooted in all stages. The final flowers on display at the wedding and tied up in the bouquets will thus not merely be a decoration, but instead, a labour of love which is symbolic of the union itself. The flowers become intertwined in the story of the couple's marriage and their symbolism remains long after the day comes to an end", said Lassana Flora's Managing Director Dr. Lasantha Malavige.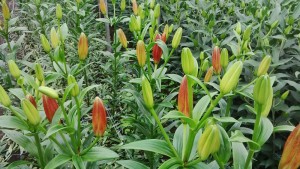 These flowers are also grown according to a time table designed according to the date of each couples wedding to ensure availability and optimum quality. The bridal couple can choose a wedding floral display in line with the wedding theme and location. Lilies lend a tinge of richness and sophistication to each wedding and have a special place in mythology and history. Different types of lilies have been bestowed with varied symbols and meanings ranging from purity, friendship, honesty, courage and elegance.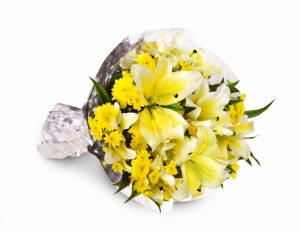 "In addition to weddings, lilies are greatly sought after for houses and offices in Sri Lanka. The buds open over several days and clients thus experience new flowers which open every day. Oriental Lilies are also a powerful and all-natural air-freshener and are guaranteed to stay fresh for one week". Dr. Malavige added.
A veteran in the floral business, Lassana Flora has been delivering happiness through its beautiful bouquets and arrangements both locally and internationally. The company combines unmatched customer service and personalised attention with reliably established systems and trusted procedures to continuously cater to customers with the best products around the island.
A trusted choice in the bridal industry, Lassana Flora emerged runners up in the Other Services category at the Business Excellence Awards 2015. It is also the first ISO certified floral company in South Asia.
Operating through its branches in Colombo, Kandy, Moratuwa and Negombo, Lassana Flora offers it clientele the option of ordering flower arrangements via its hotline (011 200 11 22) as well as its website – www.lassanaflora.com which was recently recognised as the 'Most Trusted Online Gift Shop' in Sri Lanka. (MEDIA RELEASE)