February 9, 2016, 9:48p02
530 Views
Cinnamon Lakeside hosts a week-long celebration for Chinese New Year 2016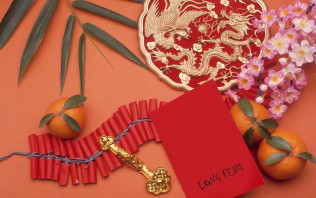 Ring in the traditional Chinese Lunar New Year – the year of the monkey – with Cinnamon Lakeside, as the hotel lays out a week-long gastronomic celebration from 07 to 14 February, at the popular authentic Chinese restaurant, Long Feng.
The hotel's award winning team of chefs led by Chinese Master Chef Yang Jiayu have created an extensive festive dinner buffet featuring over 50 delicious dishes and desserts, following age old recipes that have been passed down from generations.
A range of appetizers, soups, noodles, rice and mains along with a distinct dim sum bar and an action station where guests could enjoy the likes of peking duck, chilli crab, hot butter cuttlefish, braised sea cucumber and szechuan spicy pork ribs freshly sliced or hot off the pan are all for the picking.
Priced at Rs.2,500 nett, the menu includes a popular range of fare, loved by Chinese all over the world.
From the range of appetizers are poached chicken with dry chilli and light soya dressing, Beijing cucumber with burnt garlic, Shandong tofu with scallions, szechuan pork with chilli oil, squids with celery and sesame among others, while the soups include crab meat and bean curd and hot and sour vegetable soup.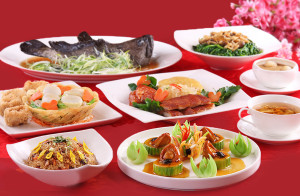 For the mains, guests can expect specialities such as Beijing fried lamb with black fungus, lamb with cumin Xinjiang, stir fried beef with bamboo shoots, Hunan chilli chicken, fried pork belly with leak and onion, Gong bao fish with dried chilli and cashew nuts, fried eggplant in yu xiang chilli sauce.
To pair these with, the option of rice and/or noodles are available, prepared in a variety of methods. The szechuan mixed seafood rice, egg and spring onion fried rice, and rice or vermicelli noodles that will be prepared a la minute with your choice of meats and vegetables are among some of the most popular dishes which will enhance the flavours of the cuisine.
The meal can end on a note of sweetness with the mouth-watering dessert spread available alongside the fresh cut fruits. Classic Chinese dessert items such as egg tart with lychees, ba bao zhou (grain porridge), sego, melon and coconut cream, mango pudding with cream cheese, banana apricot layered pancake and green tea ice cream will be laid out to enjoy.
To enhance the diners experience, they will receive Chinese feng shui coins compliments of the hotel. Cinnamon Lakeside's expert mixologists have also put together an interesting mix of special concoctions inspired by the festivities.
Make your reservations early to avoid disappointment by calling 011 2491949.
To stay abreast with the special events at Cinnamon Lakeside, follow them on Facebook www.facebook.com/cinnamonlakeside