November 5, 2015, 9:48p11
1000 Views
Ben Manickam inducted as new Principal of Wesley College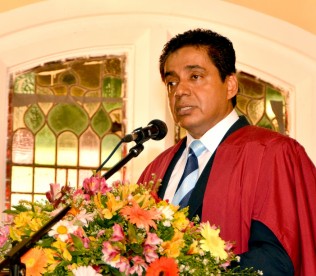 Ben Manickam was recently inducted by the Most Revd. Asiri Perera, President of the Methodist Church of Sri Lanka and Manager of the School as the 22nd Principal of Wesley College Colombo in a solemn ceremony in the College Hall, in the presence of dignitaries from the Methodist Church, old and present boys, parents, teachers and well-wishers.
A second generation Wesleyite, Manickam, joins a long line of celebrated principals from Rev. Samuel. Wilkin in 1874 to charter the destiny of his Alma Mater to greater heights.
Speaking on the occasion Manickam said, "It is truly an honor, a privilege and a humbling experience that the custodianship of Wesley has been entrusted to me. On this momentous and historic occasion both in the history of Wesley and in my personal life, I am aware of the sacrifices made by those who have gone before us. It is my vision to build on the work done by those who have gone before us and to enable Wesley to reach new heights and attain her God given potential".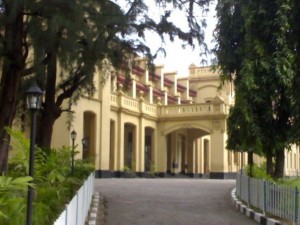 Outlining his road map for his Alma Mater the new Principal added, "For Wesley to reach her fullest potential, three aspects need to be in place – Synergy, Stewardship and Renewed Passion.
Expanding on Synergy, Manickam noted that individuals of the Wesley community must come together in a spirit of synergy to create a whole which is far greater and far superior  than the sum of their individual efforts.
Quoting world-renowned violinist Yitzak Pearlman's famous line "it is my duty to make music with what remains", Manickam went on to explain that Stewardship was all about making the best use of what was available. "At Wesley we may not have all what we desire as yet. But stewardship is about optimising what we possess at present.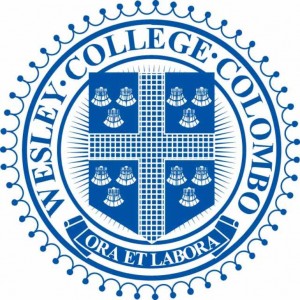 The new Principal also called upon the Wesley community to serve with "Renewed Passion. He commented that in an organisation as vast and complex as Wesley, it is quite possible to harbour hurts and misunderstandings due to mis-aligned or unmet expectations. Drawing on Norman Cousin's famous quote "the greatest tragedy of our lives is not death, but what we allow to die within us while we yet live", the new Principal urged the Wesley community to lay the past behind, rekindle our spirits and serve Wesley with renewed passion.
A former Principal of the Lanka Bible College and Seminary, Peradeniya for over 20 years, Ben Manickam comes to Wesley with a proven track record of initiating and sustaining organisational growth and development. Manickam was also Director of the Centre for Graduate Studies and a Visiting Lecturer at the University of Peradeniya for the MBA and MSc Programs. (Colombo. Monday 26 October 2015.