November 14, 2015, 9:48p11
119 Views
SOLIDARITY WITH FRANCE : I woke up to horror this morning …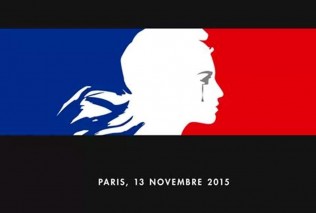 I woke up to horror this morning, Saturday 14 November 2015 as social media flooded the world with news of the terrorist attacks in Paris and darkness descended on the City of Light. This is a city which is very close to my heart and one which I have been visiting very frequently for the past three decades.
Paris to me is literally my second home since the Easter of 1986. I have celebrated her multiple facets in five annual successive black and white photographic exhibitions (www.kumardesilva.com) presented by the Alliance Française de Kotte à Colombo and with the support of the Embassy of France in Sri Lanka.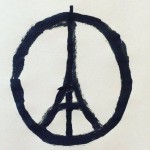 My friends there are numerous … as are old colleagues from the mid-1980s, from Belleville to St. Denis and from Bercy to Rue de la Pompe. I know her streets and alleys. I've lived through her changing moods. I've seen her morph from a relatively "white Paris" to a "coloured Paris" over thirty years. Once très français, her national and social fabric today are intertwined with thousands of people from different nationalities in a land they call 'home'.
And now comes this carnage  ……….. Frantic calls to Paris early this morning told me that some of my friends were safe. Others were non-contactable. I fear and worry for their safety ….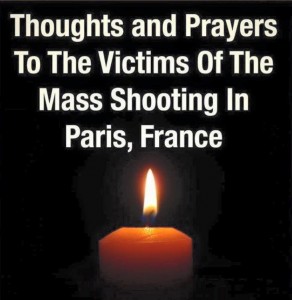 As a Sri Lankan it was also a horrible and stomach churning sense of déjà vu this morning as I saw the images of carnage unfold. The world knows that we too have been through thirty years of this scourge, the scourge of the LTTE.
We have seen thousands of our people die … bombed and blasted, sniper-ed and shot, and savagely chopped. No need to push the rewind button. It's all there in our collective memory. The scars still remain. Liberalism is all well and good, and 'politically correct' too BUT one has to realise that it also has to have its limits or else mayhem sets in and all hell will be let loose in the not too distant future !!!
My thought and prayers and sympathies and solidarity are with all my friends and colleagues in France and their families.
The blood will be washed off at the Bataclan, Le Petit Cambodge, La Belle Equipe and other venues. Paris will limp back to normalcy but the horror will scar her memory for decades to come.
A friend from Paris viber-ed me early this morning saying, "la Republique française pleure" (the Republic of France weeps).
All I could add was "on pleure avec vous …." (we weep with you)